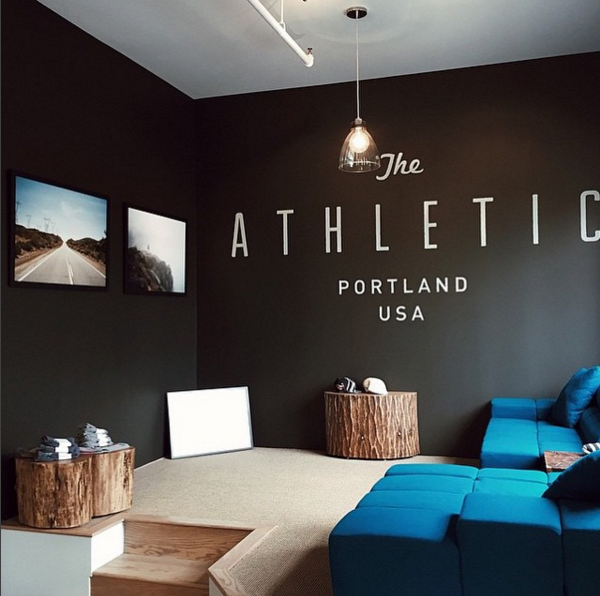 The Athletic logo wall
I enlarged and painted local boutique The Athletic's logo to a wall in their Pearl District shop.
The Athletic basketball guy
Jeremy Dunn of The Athletic asked me to paint a Geoff McFetridge piece on a wall of their Pearl District shop.
Superknecht Theater
Designed and painted the theater doors at Rapha's North American headquarters.
A selection of large scale commissioned works.